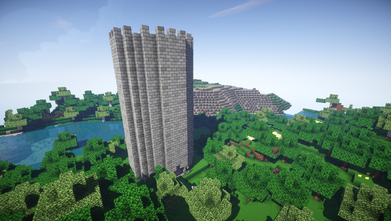 What follows are the dungeons created by roboliutas, a mysterious figure whom we know little about him and what we know is : His dungeons can be hard...
Note: IF someone wants for some dungeon to be harder I can update them to be harder
Abyss Tower
Edit
download place this schematic into config/Chocolate/Building/castles- folder
Notes: there might be more then just walkers :)
Graveyard Edit
Note: Might have some Grave digging experience (front graves actually have loot..I was too lazy to add more loot graves :D) also the boss might be hard to fight...
Ad blocker interference detected!
Wikia is a free-to-use site that makes money from advertising. We have a modified experience for viewers using ad blockers

Wikia is not accessible if you've made further modifications. Remove the custom ad blocker rule(s) and the page will load as expected.