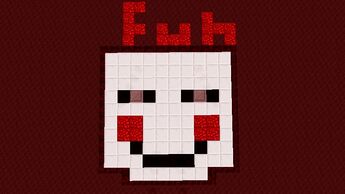 This page showcases the custom dungeons, music and player-skins made by Justin Scotch AKA Shamanish.
Crimson Sanctum Cult Lore
Edit
The Crimson Sanctum Cult is coming..
(I am redoing it into a custom map.)
New Crimson Sanctum Cult Themed Skins
Edit
You can download the photos below and change you're skin at minecraft.net
Redone Dungeons or Custom map Coming
Edit
You'll see what I have in mind soon. I plan to stay on board for a while as I have a lot of free time right now since it's winter break for me. (I am sorry about how many times I have died)
Ad blocker interference detected!
Wikia is a free-to-use site that makes money from advertising. We have a modified experience for viewers using ad blockers

Wikia is not accessible if you've made further modifications. Remove the custom ad blocker rule(s) and the page will load as expected.