(for user-made downloadable dungeons visit this page! )
Special thanks
Edit
kanokarob For the nicest textures on the mod.
reinhart For translating and formatting the exporter info
Awesomebob74 for the given feedback 
Xiraxis: For his Bizantine templates  these.
crafteverywhere:Simplified Chinese translation
Vexatos: German translation
ZaratUshtrA_2_0Russian translation
Liquid Metal Slime English translation
Kris Eike Old English Wiki, testing, support. (old wiki)
Workerdrone Testing, Support.
ArloTheEpic   Testing, Support, New English Wiki.
HingedPrism: Support, Help setting up the new wiki.
Mojang Team  Obviously.
Chocolatin Even More Obviosly.
And to all who give feedback, thanks to whom we can play with balanced mobs, and bugfree!
User influenced content
Edit
Table - Gained it's connecting feature based on images taken by HingedPrism
Bubble Cannon - Kept in mod primarily due to ArloTheEpic's insistence.
Bizantine templates - Xiraxis made these!
User Commemerations
Edit
Some dungeons may contain names or skulls of some of the people mentioned above, try & find them! XD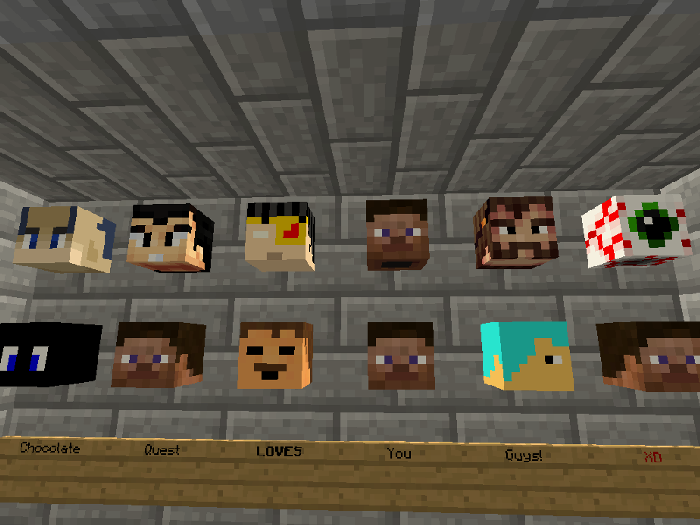 Ad blocker interference detected!
Wikia is a free-to-use site that makes money from advertising. We have a modified experience for viewers using ad blockers

Wikia is not accessible if you've made further modifications. Remove the custom ad blocker rule(s) and the page will load as expected.